Rose


Vital statistics
Gender
Female
Race
Vampire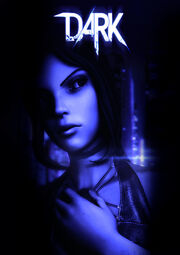 Rosemary "Rose" Woods is the owner of the vampire nightclub Sanctuary and is a gadget fanatic. She loves technology, and helps Eric Bane get around electronic obstacles throughout the game. Rose offers helpful hints, hacking advice and some savvy remote computer assistance. Without Rose, Eric would have a nearly impossible task ahead of him.
Ad blocker interference detected!
Wikia is a free-to-use site that makes money from advertising. We have a modified experience for viewers using ad blockers

Wikia is not accessible if you've made further modifications. Remove the custom ad blocker rule(s) and the page will load as expected.